Blog entry of 16 Jul 2023
Top Racecar Shipping Companies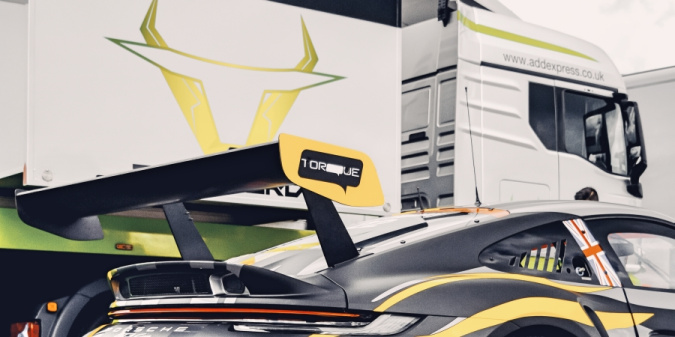 Foto: © Unsplash
Before you hand off your racecar to any old shipping company, learn which are the 4 best that you should pay attention to.

Not all transport services are created equal, and below we'll get into the best racecar shipping companies that won't delay your delivery.

Let's get started.

4 Best Racecar Shipping Companies
1. A1 Auto Transport
A1 Auto Transport Inc
has been in the transportation industry for nearly 20 years. With over 190 countries' services and countless deliveries, they're a reliable transportation service for your RV, ATV, boat, plane, and even racecar.
Considering you need your racecar to get to your destination at a moment's notice, A1 Auto is capable of hooking you up with air delivery if necessary. Considering that races can go back to back and on different sides of the country, getting a delivery sorted is of the utmost importance. Consider that without the racecar, there isn't a race!
You must start researching early so you can book a slot ahead of time. With the latter part of the year being busier, you mustn't wait until the last minute. If you need to purchase more insurance for your racecar, they offer that too. And don't forget to opt for enclosed shipping to keep your racecar fully intact during shipping.
2. Intercity Lines
Intercity Lines offers fully enclosed transportation for racecars as well as insurance. They're capable of getting your racecar to any track domestically and even internationally. You can have your racecar picked up from anywhere as well, reducing the logistics needed on your end.
What's great about Intercity Lines is that they have upwards of 40 years of race car shipping experience. That means they know exactly how to treat a racecar and the logistics that go behind racecar shipping.
With their unique bodies and low clearance, an inexperienced handler may damage your racecar. But don't fear, Intercity Lines has special equipment and professionals that know how to get your racecar to the track in one piece (And on time!).
Intercity Lines recommends going with enclosed trailers for race car shipping nationwide and offer free quotes at any time. You won't need to put down a deposit or credit card information before the deal is made. If you want, you can even ship your trailer as well as your racecar. Ship your racecar in one piece with Intercity Lines anywhere with the professionals at Intercity Lines.
3. Corsia.US
Corsia Logistics is a small family-owned company that understands auto transportation. They have over 10 years of experience and a team that is dedicated to auto transportation specialists. They have over 15,000 drivers they can rely on and 10,000 vehicle deliveries done to date.
Corsia understands that racecars require special conditions for shipping and that they require enclosed trailers. They have the trucks that they use to deliver and can safely take your racecar to the racetrack.
They estimate the cost of shipping your sports car will be anywhere from $500 to $2000 domestically and much more if you require next-day or international shipping. It's always best to book far in advance if you have a delivery date that must be met (like a race).
4. Auto Star Transport
Auto Star Transport has over 10 years of experience and 35,000 happy customers around the globe. They're experts at all types of transportation, including racecar shipping. They excel with competitive rates, full insurance coverage, and logistics planning.
They not only ship racecars but ATVs, vans, RVs, and classic cars. You'll be able to track your shipment as well no matter where you ship your racecar. If you need a quote, you can call them or try it out online.
Auto Star Transports recommends leaving your gas tank at 1/4th its capacity for safe shipment. Any maintenance that's required should be done beforehand and any valuables in your racecar should be removed.
Conclusion
Racecar shipping requires more than just moving a vehicle from point A to B. It calls for experience, professionalism, and a keen understanding of the unique logistics involved. This guide presented four top-tier companies that provide such specialized services: A1 Auto Transport, Intercity Lines, Corsia.US, and Auto Star Transport. Each one boasts extensive industry experience, global reach, and a diverse fleet capable of meeting your specific needs.
Whether it's A1's air delivery option for swift transport, Intercity's seasoned handling of racecars, Corsia's wide network of drivers, or Auto Star's seamless logistics planning, these companies offer distinct features that set them apart. They all prioritize safe, timely delivery and offer comprehensive insurance coverage.
Nevertheless, remember to plan and book well in advance to secure the best possible service. From pre-transport preparation to post-delivery condition, choosing a reliable racecar shipping company can make all the difference, ensuring that your vehicle arrives intact and ready for the racetrack.